Product successfully added to your shopping cart.
Cart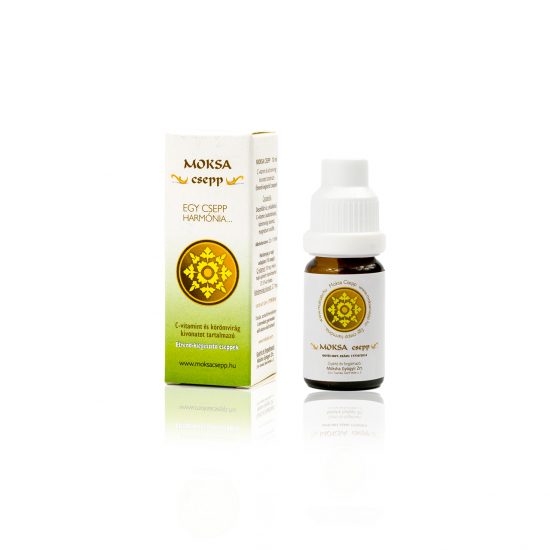 Moksa Drop 15 ml
Description

The Moksha Drop is complex preparation of flower essences, which contains, marigold extract, milfoil extract and vitamin C. The Moksha Drop contains only natural ingredients; it is dopant and processing aids drug-free.

It might have positive effects on the functioning of the immune system.
Our lives could become more fulfilling, healthier, harmonious and richer.
The Moksa Drop could contribute to improving the physical and mental fitness.
Could support the body's resistance.
Helps to restore the well-being.

The Moksa Drop Composition: Distilled water, ethyl alcohol, vitamin C (ascorbic acid), marigold extract and milfoil extract. | ABV: 1,1 % v / v | Ingredient daily dose (10 drops): Vitamin C: 29 mg, which covers the recommended daily intake of vitamin 36.25% of the total. | Marigold: 12,3 mg | Milfoil extract 0,1 mg.

Net volume: 15 ml | Packaging: 15 ml dark drop bottle with plastic cap in colour printed cardboard box. | Physical qualities as perceived: Clear, transparent, slightly alcohol scented liquid easily miscible with water. | Storage: At room temperature.

Moksa Drop is a dietary supplement available without a prescription. However, it should be used with care to achieve the maximum effect. | Warning: Don't exceed recommended daily dose. This dietary supplement does not substitute a balanced and varied diet or a healthy lifestyle. Keep Moksa out of children's reach! This product should be used before the date indicated on the package to ensure unchanged quality.